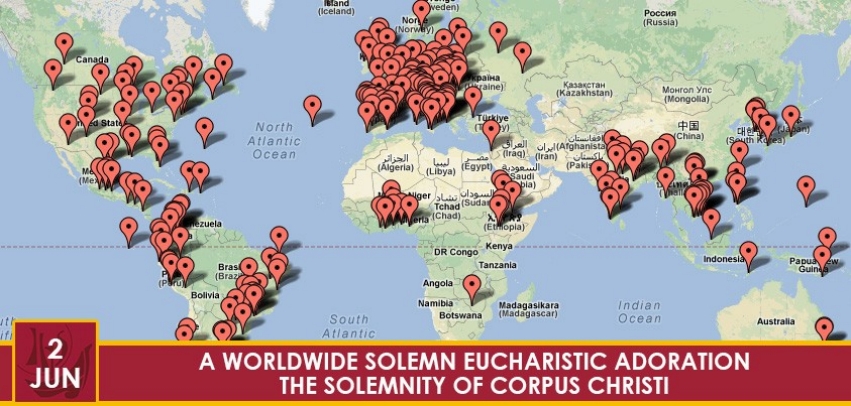 Please note: on the map are marked only the dioceses that have explicitly confirmed their participation. Many other dioceses participate in the Adoration - in principle all the Dioceses that have successfully received our information about the initiative - but we can not report them on the map because of one of the following reasons:
The diocesan offices may not have sent us an explicit confirmation;
Even if a communication has been sent, it could not have arrived in time, before June 2;
There may have been problems in the delivery of messages sent by email due to the large amount of messages passed through the dedicated box,
The inclusion on the map may not have been possible in the time available to our employees.
Thanks for your comprehension!