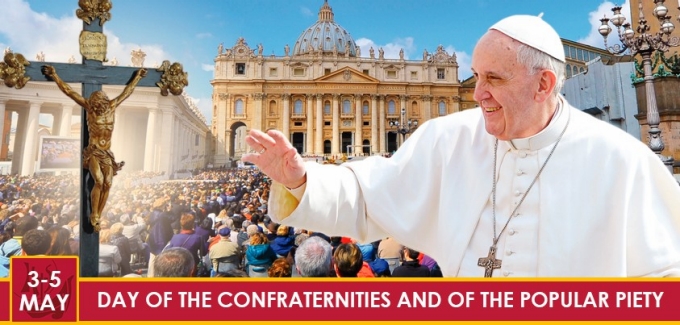 "Through the streets of the world, testimonies of faith: the Confraternities on Pilgrimage to the Tomb of St. Peter for the New Evangelization."
Friday, May 3, 2013
From 4:00 pm until Midnight:
Welcome, Eucharistic Adoration, Confessions heard in the Churches of Rome of the Confraternities.
Saturday, May 4, 2013
8:00 am-12:00:
Pilgrimage to the Tomb of Peter.
3:30 p.m.
Catechesis and Holy Mass
Sunday, May 5, 2013
Morning:
Holy Mass celebrated by the Holy Father and the praying of the Regina caeli.