Pope Benedict sends first-ever Papal Tweet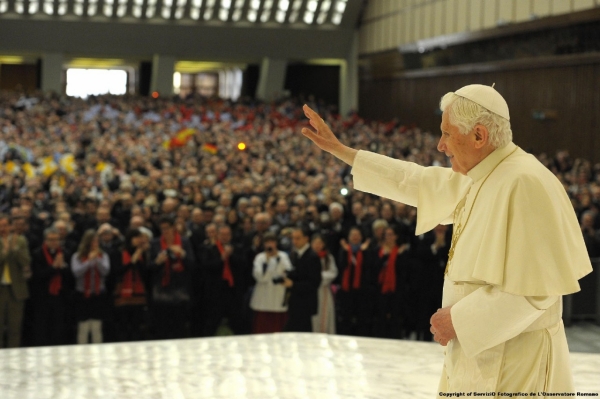 Vatican Radio) Pope Benedict XVI sent out his first-ever message via Twitter under his personal Twitter handle: @pontifex, on Wednesday. the Holy Father wrote:
"Dear friends, I am pleased to get in touch with you through Twitter. Thank you for your generous response. I bless all of you from my heart."

The Secretary of the Pontifical Council for Social Communications, Mons. Paul Tighe, told Vatican Radio the event was, "An extraordinary moment," adding that the attention to the event within the "Twitter-sphere" itself was quite impressive: more than 2 thousand re-tweets in under two minutes. It is also understood that the Holy Father's followers have already topped the 1 million mark. Through the course of the afternoon, the Holy Father will be responding to a series of questions chosen from those submitted to #askpontifex.