The Canonization of Seven Martyrs and Confessors of the Faith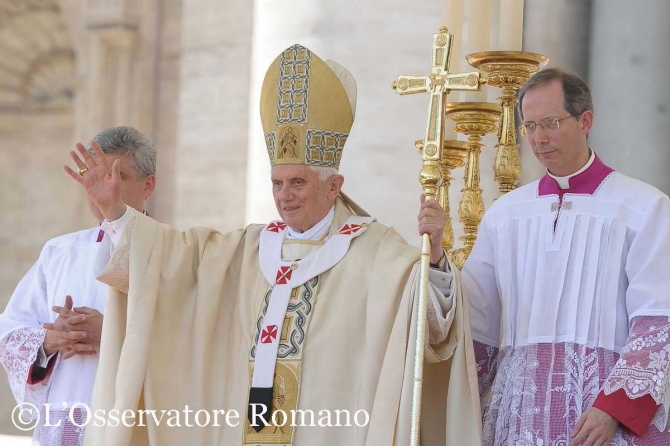 The Canonization of Seven Martyrs and Confessors of the Faith
- Live on the web at www.annusfidei.va -
On October 21, 2012, the XXIX Sunday of Ordinary Time, at 9:30, in the Church square of the Vatican Basilica, the Holy Father Benedict XVI will canonize seven martyrs and confessors of the faith and will celebrate Holy Mass.
You can follow the entire celebration live on the web by going to the home page of the Year of Faith website.
The seven martyrs and confessors of the faith:
· Jacques Berthieu (1838-1896) A Jesuit priest and missionary martyred in Madagascar;
· Peter Calungsod (1654-1672) A lay catechist martyred in the Philippines;
· Giovanni Battista Piamarta (1841-1913) A priest who gave witness to the faith in the education of the youth and founded the Congregation of the Holy Family of Nazareth and the Congregation of the Humble Sister Servants of the Lord;
· Mother Marianne (Barbara) Cope (1838-1918) A professed religious of the Sisters of the Third Order of St. Francis in Syracuse who gave witness to the faith in caring for those with leprosy in Molokai;
· Maria (Maria Carmen Sallés y Barangueras) del Monte Carmelo (1848-1911) The foundress of the Conceptionist Missionary Sisters of Teaching in Spain;
· Kateri Tekakwitha (1656-1680) A Native American laywoman who converted to the Catholic faith;
· Anna Schäffer (1882-1925) A Bavarian laywoman who gave witness to the love of Christ from the bed of suffering.
For the celebration, please note that tickets issued by the Prefecture of the Papal Household are required for entrance into the esplanade in front of St. Peter's Basilica.