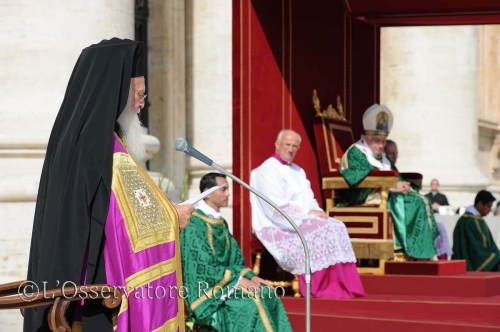 - Live on the web at www.annusfidei.va -
The Holy Father Benedict XVI will preside at the traditional ecumenical Vespers celebrating the conclusion of the Week of Prayer for the unity of Christians. Vespers will be held at the Basilica of St. Paul Outside the Walls on the memorial of the Conversion of the Apostle Paul.
The exposition entitled St. Paul Outside the Walls and the Second Ecumenical Council, can be visited at the Basilica Art Gallery until November 24, 2013.
Tickets issued by Prefecture of the Papal household are required in order to attend the celebration